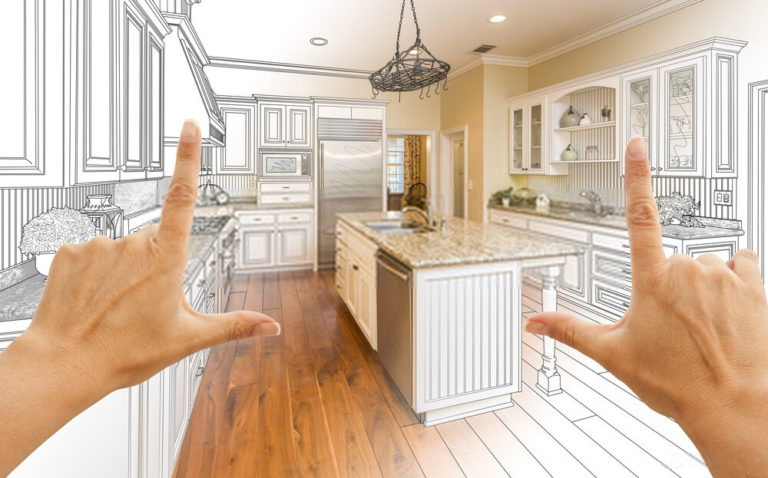 Interior and Exterior Renovations
When it comes to choosing a contractor to transform the interior or exterior of your home, quality and trust should never be compromised. Working with a professional contractor is an absolute must. Precautions must be taken, and a project plan developed in order for the job to run smoothly, finish on time and on budget. PROcon has been trusted by homeowners throughout the Kingston Area to provide them with expert advice and quality workmanship, resulting in amazing interior and exterior renovations.
The entrance of the house is an important place; and a beautiful entrance will add curb appeal and value to your home. With PROcon's expert service, the entrance of your house will be renovated in such a way that everyone will be in awe of your home.
We offer a wide range of options for wood decking, composite materials and vinyl fences. Whether you require a complete overhaul of an existing deck, or a brand-new outdoor living solution for your backyard, PROcon will create exactly what you need. We'll work hard with you to build the structure that fits your needs and budget.
Do you like what you see? Contact us now for a free consultation.
"Codie did an excellent and efficient job. He turned up exactly on time at first meeting. He was clearly very knowledgeable and was able to provide a fixed quote within minutes. Price was very fair and based on exactly the time and materials needed. He did exactly what he said he would do and when he said he would do it. He kept contact the whole time and kept me updated. And left the site clean and tidy during and after. It is a great thing to find a good, reliable contractor - I would definitely use him again and recommend PROcon for any job."
"Very pleased with the new fence. Andrew completed the job in a very competent and professional manner, and he was always very precise and accurate. Andrew is a perfectionist with a friendly personality, very enthusiastic and a first-class contractor. Highly recommended."
"PROcon has done a couple of jobs for me. They has renovated my kitchen and done some stamped concrete. I would have them back anytime – they're really good and I was very impressed. I was very happy with the job PROcon did. They were always on time and are fair with the prices. I would highly recommend them!"
Wherever you live in KFL&A, finding the right contractor to build your vision is an important one. At PROcon, our mission is to turn your next project into reality. Whether you are renovating a current space or starting from scratch, our team is here to help you with every step of the process. Combining our strong values of craftsmanship, an eye for quality, and professionalism, we continue to deliver exceptional results. Go ahead, tell us about your next project.
The professional team at PROcon General Contracting has been proudly serving the Kingston area for over 10 great years and we are just getting started. Contact us now to discuss your next project.
Serving the Kingston, Frontenac, Lennox and Addington areas.
Is your area on listed? Give us a call and see if we can help!
We are happy to answer any questions you may have, feel free to send us a message below.